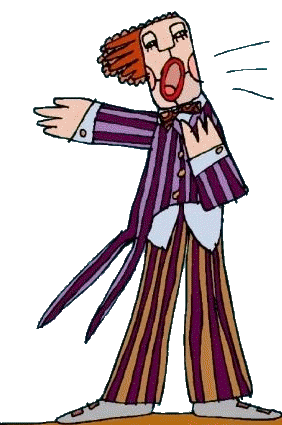 "Kids' Cabaret has its act together!"

"...a winning combination can be found at Cabaret Institute for Kids"

"[provides] the opportunity to work with an accomplished faculty that includes stars of stage, screen, and the recording industry and to perform in a professional level cabaret production."

--Christina Hamlett, San Marino Tribune
Former actress and theater director Christina Hamlett is an award winning author, instructor and professional script coverage consultant whose credits include 25 books, 120 plays and musicals, four optioned features, and hundreds of articles on the performing arts, humor, health, travel, and how to's that appear in trade magazines, newspapers, and Internet websites throughout the US, UK, Canada, Australia, and New Zealand.

"When you see a group of kids that live far away from each other, that attend different schools, that do not see each other for a year and all of a sudden, they work together, they care for each other as if they were related, that perform and help each other, you cannot help but think that something good and terrific is coming out of the Cabaret For Kids program."

--Blanca A., parent


"It made Ariana grow in ways I think she didn't know she could; the environment was positive and kept her going; it helped her ability to believe in herself..."

--Ruth S., parent


"Mia has gained so much confidence and poise due to this."

--Nancy L., parent


"Gianna is enjoying performing a lot more and will be joining the drama club and school chorus this coming school year as a result."

--Gia V., parent


"[I] learned to perform in a group and how listening & working with others helps improve [my] own skills."

--Molly, age 9


"...very exciting, fun, and I've learned a lot of stuff during this time."

--Eric, age 6


Cabaret Institute for Kids ♦ 234 West Main Street ♦ Alhambra, CA 91801 ♦ 800.676.5204 ♦ info@cabaretinstitute.org

All rights reserved. Copyright © 2018 Cabaret Institute for Kids